Disney channel's teen sensation of the "Shake it up" show and a breakout on Dancing with the stars has called it quits to lifetime production house to star as the lead actress in Aaliyah's Biopic. The cable channel show based on the late singer Aaliyah officially named at "Aaliyah: The Princess of R&B" is now postponed due to the sudden refusal of Zendaya to star as Aaliyah in the Show. Aaliyah was a renowned singer who died in a plane crash in 2001 over whom the show was to be cast.
The reason for Zendaya's refusal according to sources was that she wasn't really content with the production team and work. Coleman said during the Bet Awards that she felt uneasy about the production. The teen star exclaimed to the audience that "I felt like something with the production (wasn't) all the way there, the project wasn't all the way there," she said. "If I'm going to do something for someone I care about so much, I have to do it the right way."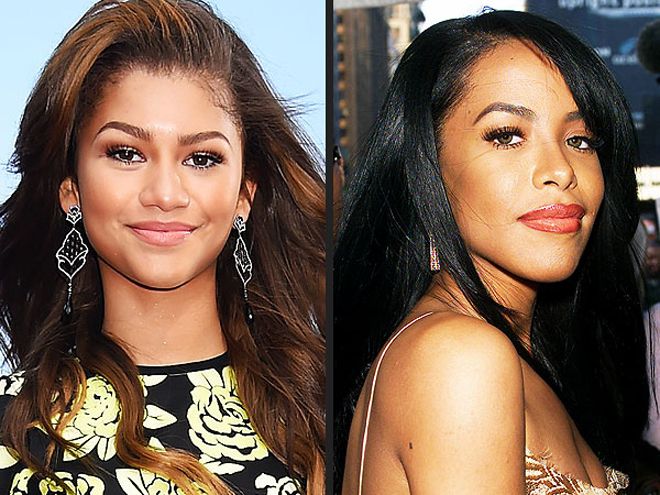 Moreover Zendaya's tweets stated that "Aaliyah has always been a source of inspiration for Zendaya. She was honored to portray her and pay tribute to her…" she said "I just felt that because I love her, and because I respected her so much as an artist, I don't want to do anything that's half or anything that's less for her." She confirmed that she is ready to do a role as Aaliyah in future if she's given a chance saying "By all means, when the right project comes along, and it's done the right way, I'll be the first person ready to play Aaliyah. But, this wasn't the right one for me."

The real reason to the incident is still unknown how ever the show which was supposed to be premiered by the end of fall is at a stall now and the production team would have to find an alternative quick. "We are sad Zendaya will no longer portray Aaliyah. Production is currently on hold." Lifetime's PR team confirmed the actress's departure from the scene.

Another report says that reasons for the delay in the show may have more than just one reason. Sources exclaim that one such reason was that the production team couldn't get their hands on Aaliyah's music. Aaliyah's Family stated that they do not wish to include Aaliyah's music into the film. "We want a major studio release along the lines of 'What's Love Got to Do with It,' the Tina Turner movie." Jomo Hankerson (Aaliyah's cousin) explained to the paper.