During an interview with Us Weekly Tuesday, British journalist Jonathan Sacerdoti claimed that there likely have been efforts from Queen Elizabeth II and the rest of the royal family to reconcile with the Duke and Duchess of Sussex in the year and a half since they stepped back as working royals and moved to California.
However, Sacerdoti suggested that Prince Harry's relatives are "still raw" following the couple's decision to quit royal. duties and the revelations they have made about life in the palace in interviews.
"Over the year, there must've been some discussions, some sort of attempt at reconciliation," Sacerdoti told the outlet.
While he was "not a party to their private conversations," the journalist said he believes "it must be incredibly difficult to try and have those conversations because [other royals] must always be a bit worried about what Megan and Harry are going to reveal to the press or … in a new revised version of ['Finding Freedom'] or even in Prince Harry's own book."
He also suggested that the Queen, Prince Charles, Prince William, and other members of the royal family may now be hesitant to try to mend fences with Prince Harry and Markle.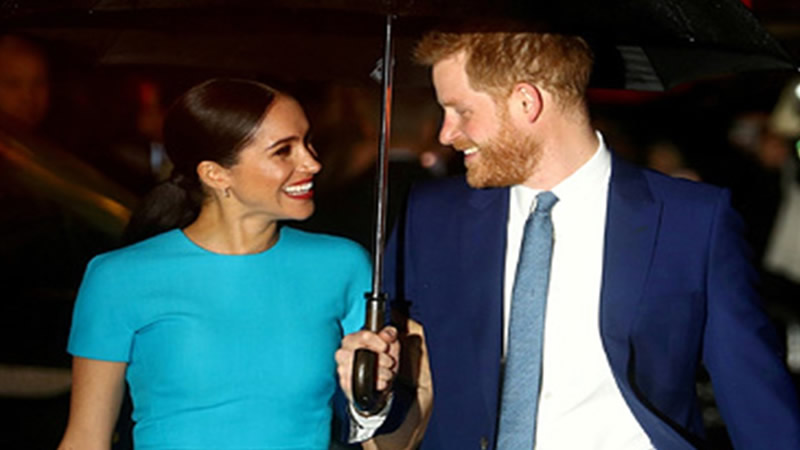 "I think that there's perhaps a nervousness on the part of the royal family to say too much and to make too great in efforts to reconcile, even though I'm sure that they'd want to, if only for PR purposes, never mind for family peace," Sacerdoti added.
Omid Scobie, co-author of the unauthorized Sussex biography "Finding Freedom," also spoke about the couple's relationship with the royal family when he appeared on "Good Morning America" Tuesday. The royal correspondent claimed to have learned from unnamed sources that "very little progress is being made" in terms of reconciliation between the two parties.
"However, some feelings have subsided because time has done its things, so the door is very much open for those conversations to happen at some point," he added. "Everyone feels that some accountability and ownership in each other's roles in all of this has to be taken for people to move forward. Whether that happens, we shall see."
In March, Prince Harry shared in his and Markle's interview with Oprah Winfrey that they had informed the Queen about their decision to step down before making the announcement. Following their revelation, an unnamed source told Us Weekly that the monarch and Prince Harry's father had not been on the same page when it came to how they would respond to the couple's claims.